Party next Door
Ex Teresa Arte Actual, Mexico City Oct. 1999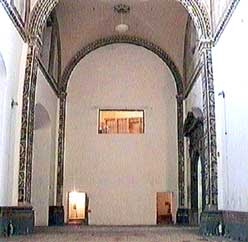 Party Next Door
Muestra (utopia/distopia) 1999.
Ex Teresa Art Actual, Mexico City.
I held a party, only for the artist and the staff in the museum.

Outside was 400 (paying) visitors, who also where invited for "Party Next door". All they get was a distorted sound of 30 people having a fantastic time.

They became very upset and angry.

A feeling of tristesse of not being invited, and a logic of emptiness comes to mind. An illusion of presence gives you an emotion of absence.